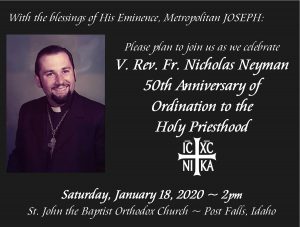 We are honored to have Metropolitan JOSEPH with us to celebrate Father Nicholas' 50 years of blessed service in the Holy Priesthood!
Please help prepare for this festive celebration by RSVP'ing and join us for this very special event!
More Information »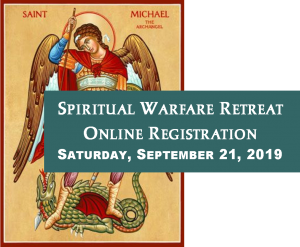 Come join us Saturday September 21st, 2019 and hear featured speaker and Author, Joy Corey. Published author of two books, The Tools of Spiritual Warfare and The Divine Eros, Joy is a graduate of St. Stephens Course of Orthodox Theological Studies.
More Information »